Featured Offer
Buy your 2019 Gallagher's Canyon Game Packs Online!
Bonus with purchases before February 28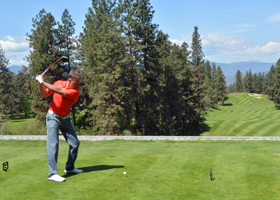 More Details
Real Estate at Gallagher's Canyon
Fine Homes. Famous Golf... The Village at Gallagher's Canyon
At Gallagher's Canyon, you'll discover a unique combination of fine homes and facilities that complete a great community. The Village Centre, created for the exclusive use of residents, includes an indoor pool, spa and fitness centre, crafts, games and meeting rooms, library/lounge, tennis courts and gardens. Set among the forests and fairways, the homes exhibit state-of-the-art design with siting and architectural controls to ensure the highest of community standards. A wide range of custom built homes and townhomes are available. From the spectacular views of the canyon's open grasslands, to the stately stands of ponderosa pines, The Village at Gallagher's Canyon is everything a golf community should be…and more.
Real Estate Inquiries:
Bo Skapski
Century 21 Assurance Realty Ltd
4930 Gallagher's Drive East
Kelowna, BC, V1W 3Z8
Email:
info@boknowshomes.com
Tel: 250.860.9000
Toll Free: 1.888.301.2121
The Gallagher's Canyon Sales Centre is now open 7 days a week, staffed by The Bo Knows Homes Real Estate Team, associated with Century 21 Assurance Realty. They are "Your Local Experts" and know Gallagher's Canyon real estate well, with two Realtors on the team who are long time residents of Gallagher's Canyon. Please visit us at the Sales Centre at 4390 Gallagher's Drive East (the Village Centre) or visit our website at:
www.gallagherscanyon.ca