Featured Offer
Buy your 2019 Gallagher's Canyon Game Packs Online!
Bonus with purchases before February 28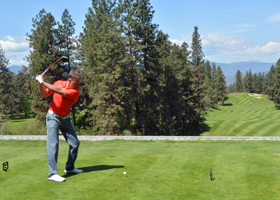 More Details
Event Planning at Gallagher's Canyon
We are available for tournaments every day of the week and will cater to groups ranging from 24 to 150 golfers. Our banquet and meeting facilities at the Gallagher's Canyon clubhouse can accommodate up to 150 people for wedding receptions, golf tournaments, Christmas parties, birthday dinners, anniversary dinners, cocktail receptions, business meetings and trade shows.
Our Executive Chef,
Tim Buckley
, prepares each menu with his special recipes. Should you require a customized menu, we would be more than happy to work with you to ensure a successful event.