Featured Offer
Seahorse Swing Pass
3 Days of Unlimited Golf on the Gold and Emerald!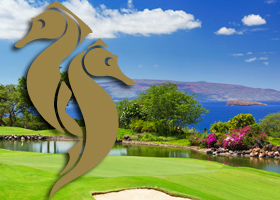 More Details
The Wailea Golf Academy
Built on the lower slopes of Mount Haleakala, the Wailea Golf Academy offers one of the most intimate, private learning environments in the game of golf. Two teeing grounds, a chipping green, a practice green, and a fairway bunker round out this exclusive facility.
Reservations & Contact Information