Featured Offer
Kids play FREE!
at Olympic View Golf Club or Arbutus Ridge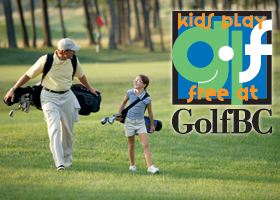 More Details
Memberships at Arbutus Ridge
Annual Memberships 2019
Your Annual Membership at the Arbutus Ridge Golf Club offers many benefits. No initiation fee or share fee!
Payment plans available
Guest privileges - discounted rates for up to three guests
Reciprocal rates at 81 Golf Clubs (view details)
50% off green fees at all GolfBC British Columbia courses
Up to 37% off practice balls
20% discount off all regular priced soft goods in the Golf Shop
Discounted power cart fee or option to purchase an annual cart pass
10% off food purchases in the Satellite Bar & Grille
Free meal on your birthday!
Many optional weekly and annual social events including: Member Mojo Golf Tournament, Member Shamble Gamble Tournament, Club Championship, Men's Day, Ladies Day, Bi-Weekly Couples Events and up to 42 different FREE Interclub (men's, ladies, seniors, other) Events!
Playing Time

Fee

Full Play Member

No restrictions

$2,575

Weekday Member

Valid Monday-Thursday

$2,125

Intermediate Member

Ages 19-39

$1,125

Twilight Membership
Peak season, after 1:30pm
Shoulder season, after 1pm
Value season, after 11am
$1,440
Junior Membership
$285 plus applicable taxes
Seven day privileges - some restrictions apply
Seven day advance booking by telephone
Flex Pass Program
Executive Outings
Client Development
Golf Clinics & Seminars
Team Building
Reward your STARS
Meetings with a breakaway
Eagle
$3,150

Birdie
$2,200

Par
$1,450

7 days a week at Arbutus Ridge

80 transferable green fee vouchers

7 days a week at Arbutus Ridge
50 transferable green fee vouchers

7 days a week at Arbutus Ridge
30 transferable green fee vouchers
Membership Information & Registration
Please contact Richard Ingle, General Manager, for further details.
250.743.5100 ext 34 |
ringle@golfbc.com
All membership prices are subject to GST.